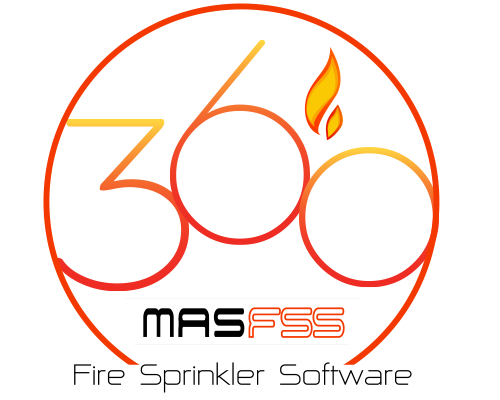 This product is a result of hard work  collaboration and partnership between MASTech360  and Universal Fire Design, this tailor-made solution is designed and customized  specifically for companies in Fire Sprinkler services industry,  and can be altered to suit other industries with their customers scheduling
MAS Fire Sprinkle Software is a web based software provides  Fire Sprinkle Companies with an automated single access to manage their customers' fire  inspection work flow.
Software Benefits
Increase  in sales revenue
Cost  saving
Simplifies  business flow
Enhances  productivity
Increases  customer retention and satisfaction
Eliminates  data loss
Saves  administrative staff and Inspectors time
Helps   getting organized with Customers'  listing, planning and scheduling
MASFSS consists of more than one module. The Software allows users to load customers profile and contracts, financial data, and schedule customer's inspections. The Software allows users to obtain customers and inspections reports as well.
Product Specifications & Features
Customers & Jobs Data Base – All inclusive customers and their attached jobs are organized in a data base with simple search in a user friendly interface to track and update customer information and current status.
 
Contracts Management – Manage each customer contract individually, manage contract period, inspection types, customer financial records, and even renew contracts with one single click.
 
Advanced Scheduling – Automated generation of new inspection plans, suggestion of available schedule dates to conduct inspections. Planning and scheduling turns out to be less difficult and more accurate with this component.
 
Calendar View – View & schedule inspections from a customized calendar page for your business, utilize your time efficiently and provides the user with the available schedules.
 
Permit Management – Manage inspections that requires permits based on the county the customer is located in, and track their history. The user will never forget or neglect any open permit for such customers.
 
Inspectors Portal–Inspectors will be able to see their scheduled visits, and update the status of the inspections once completed.
 
Communication & Notification System – Alerts for important actions done on software. Receive push notification for upcoming plans or schedules, expired contract, uncompleted tasks, and opened permits. Inspection schedules followed on time, every time!
 
Reporting System – Print out customer,  Plans, and inspection schedules reports, you almost can view all field in software with ability of sorting before printing
 
Account Administration – Manage users privileges by assigning each user a role on pages or actions  
Software Setup –   Customize setting and other functions in  software such as Locations, Lockups text editing, Permit setup, notification, and  alert messages.